2019 Summit Agenda
---
---
Day 2 - 4th September 2019
08:30 - 09:00
NETWORKING & MORNING REFRESHMENTS
09:10 - 09:30
Profitable & Unprofitable Customer Growth
Growth and profitable growth of Retail Banking customers are two different outcomes and require two different sets of strategies, KPIs and incentives. Find out how to begin thinking about, planning for and optimizing profitable customer growth, including targeting prospects, optimizing channels and products and managing retention.

David Bolocan, Executive Director for Retail and Wealth Deposits and Consumer Segments, BBVA Compass – USA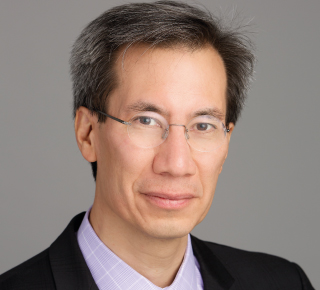 09:30 - 09:50
Setting Up a Strategic Roadmap for Open Banking
How can banks and fintechs collaborate to promote innovation?
What is the role played by APIs in driving this momentum?
Going beyond open banking with digital identities
How can banks test data security strategies with open banking?
Banks vs. FinTechs – friends or foes?
09:50 - 10:10
Building a Digital Attacker
Trends affecting the banking industry
Digital transformation and what it means for banks
Success stories of banks adopting change
Building the ultimate digital challenger bank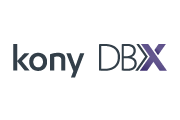 Sherif Aziz, Digital Client Executive - Middle East, Kony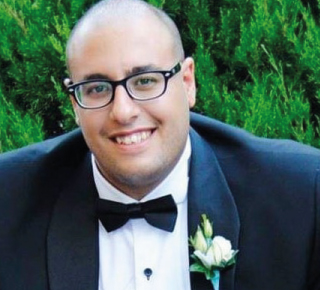 10:10 - 10:30
Launching Digital Banks: How banks can transform digital threats into business opportunities
What are the key digital trends that are challenging the banking industry and who are the companies that are leading the disruption of the banking model.
How banks can take advantage of these new trends and transform digital threats into business opportunities.
What are the key elements of a holistic digital transformation and how banks can orchestrate an end-to-end digital roadmap.
What are the characteristics and components of "Best of Breed Digital Banking Architectures".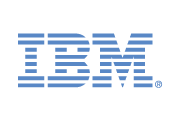 Manuel M. Alonso, Financial Services IS&BD Leader, IBM Middle East
Yousef Abdul Qader, Banking Leader, IBM Middle East

10:30 - 10:50
Adopting a Collaborative Approach towards Fintechs – Opportunities & Challenges
Should banks collaborate or compete to achieve a common goal? What is the way forward?
What is the best way to work with Fintech companies? What are the main challenges?
How can banks come up with new models to stay relevant in digital era?
What are lesson to learn from other regions in financial innovation?
What are the possible challenges that banks, and other financial institutions, might face while servicing the UAE market in the coming years? An overview of what is to come and overcoming potential hurdles

Stephane Malrait, Global Head of Market Structure and Innovation for Financial Markets, ING Bank – London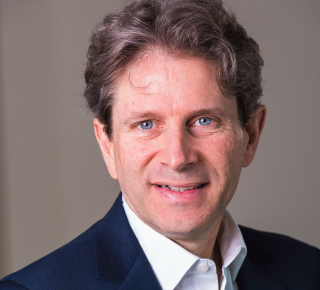 10:50 - 11:20
NETWORKING BREAK & VISIT TO BANKING INNOVATION LOUNGE
11:20 - 12:00
CMO Panel: Power of Personalization
How can banks engage, acquire and retain customers while providing them the highest levels of satisfaction by studying their behavioral DNA
How can artificial intelligence (AI) and machine learning act as catalysts?
Consumer control and customization in online environments – what can we achieve?

Murtadha Jawad Al Lawati, AGM Head of Marketing & Corporate Communications, Alizz Islamic Bank - Oman
Petr Klimes, Global Head of Marketing, ADIB
Prashant Menon, SVP and Head of Marketing & Customer Analytics, First Abu Dhabi Bank
Qasim Ilyas, Strategic Sales Manager, Canon Middle East
Richard Hicks, Chief Marketing Officer, National Bank of Bahrain - Bahrain
Sandeep Poduval, Head of Marketing, Commercial Bank of Dubai
Sridhar Iyer, Head of Mashreq Neo (Digital Bank) and Marketing, Mashreq Bank
Vikram Krishna, Executive Vice President, Head of Group Marketing & Customer Experience, Emirates NBD

12:00 - 12:20
Leveraging AI to Combat Financial Crimes more Effectively
Money laundering - why do we care about that?
How to discover new fraudsters' strategies?
Reducing false alarms using AI systems and covering for the risk of money laundering.
Using technology to solve real-world problems of money laundering and financial fraud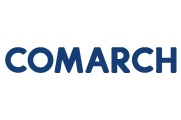 Neha Goel, Business Development Manager, Comarch
Pawel Kryszkiewicz, Product Manager, Comarch

12:20 - 13:00
Panel Discussion: The Future of Corporate Banking – Unlocking New Markets & Bringing Innovation to the Table
Increasing lending & unlocking liquidity to the SME sector in the Middle East – A discussion on strategies for growth
Understanding the evolving world of corporate banking – what is the impact of fintech-led innovation & what changes can we expect?
Improvising with technology-led service offerings – how to go about gaining market share?
Sharia-compliant corporate & SME banking – is there an opportunity for new Islamic-based offerings to enter the market?

Adam Long, Regional Head Compliance, Corporate & Institutional Banking and Commercial Banking, MEA, Standard Chartered Bank
Aly Ajani, Head of Corporate Banking, Citibank
Arup Ganguli, Head of MNC Banking, RAKBANK
Jameel Khan, Head of Strategy & Governance – Technology, Mashreq Bank
Kazim Ali, Head of Corporate Banking, Noor Islamic Bank
Suresh Lalwani, Head of Coverage, Business Banking - CCBBG, Commercial Bank of Dubai
Yogesh Kale, Head of Islamic Corporate Banking, ADCB

13:00 - 13:20
Creating Secure Environments Using Technology to Protect Customers
How can artificial intelligence mitigate the risk of scams and minimize false positives?
How will this technology mitigate the risk of non-compliance?
How does blockchain promise secure digital payments?
Faster than the fraudsters: Protecting real-time payments and open banking
What are the measures taken by the financial services industry to establish cyber-security?
13:20 - 14:00
Panel Discussion: Inside Tomorrow's Retail Bank
What are the amendments made in the rules related to personal loans? How will affect loan amount, duration of repayment and monthly instalments?
What are the plans of banks to expand its card business?
What are the unique products and services created in direct response to customer's needs and wants?
Panel Moderated by:
Iqbal Alikhan, Program Director, Blockchain & Innovations, IBM Global Markets, Enterprise

Amit Malhotra, General Manager – Personal Banking Group, Commercial Bank of Dubai
David Bolocan, Executive Director for Retail and Wealth Deposits and Consumer Segments, BBVA Compass – USA
Fahad Y Altwaijri, Head of Retail Banking Technology | SABB Technology Services, SABB - KSA
Kolood Algofaily, Regional Head of Retail Banking and Wealth Management, SABB - KSA
Moustafa Mahfouz, Head of Retail Banking and SME, Doha Bank
Rengan Seshadri, Head of Cards, Loans and Assets, Citibank

14:00 - 14:10
How the Protection of Mobile Apps will Increase their Customer Experience

Jacques Caers, Head of Sales – Financial Markets, Guardsquare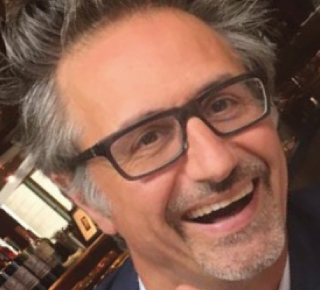 14:10 - 14:20
PRIZE DRAW & MC CLOSES
14:20 - 14:50
NETWORKING LUNCH
Agenda is subject to change
*Speakers to be confirmed