10:40 - 10:50
The New Gold Standard - Unlock Innovative Revenue Streams and Engage your Digital Customer
Consumer demand for gold in the Middle East has increased by 59% to USD $15.5 billion in the last three years, reaching its highest level since 2013. Gold has historically been considered a safe haven asset and provided phenomenal risk-adjusted returns on a sustainable, long-term basis.
Consumers are now looking for more convenient ways to invest, save, and trade in gold. Investors in predominantly Islamic markets are also looking for options with access to physical gold.
In this keynote you will hear about:
What is digital gold and what are the use cases?
How have banks and financial institutions generated new revenue opportunities?
How have banks engaged customers digitally and increased TRB/AUM?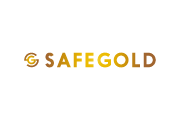 Gaurav Mathur, Chief Executive Officer, SafeGold