Speakers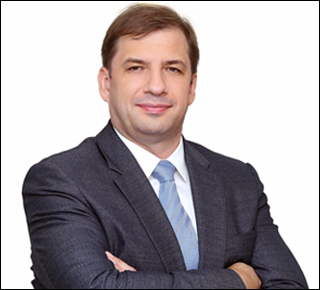 Yuri Misnik
Group Chief Technology Officer, First Abu Dhabi Bank (FAB)
Yuri Misnik is the Group Chief Technology Officer at First Abu Dhabi Bank (FAB). Yuri has the responsibility for driving the Group's Technology and Transformation Strategy to ensure that FAB is ready for the next generation of Digital Banking services.
Yuri has 21 years of experience in Technology at HSBC, Microsoft, Amazon Web Services and the National Australia Bank (NAB), having worked in London, Melbourne, Singapore and now the UAE. Before joining FAB, he served as the Executive General Manager for the National Australia Bank, one of Australia's leading banks. NAB is currently the 21st largest bank in the world, as measured by market capitalization, with 1,590 branches and service centers across Australia, New Zealand and Asia.
Yuri holds a Masters degree in Applied Math and Mechanics from Saint Petersburg State Polytechnical University, Russia.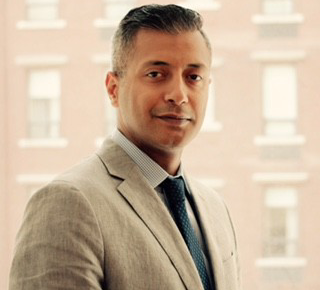 Vikram Sandhu
VP - Head of Process Re-Engineering & Intelligent Robotic Automation, Emirates NBD
Vikram excels in helping Financial Institutions, Technology majors, Startups & Fintechs improve their operational efficiencies and drive better client experience. He's been an early adopter of Client Experience focused Design Thinking, Digital Customer Journeys, Agile Operating models and Intelligent Automation integrated with AI, Machine Learning, RPA, and smartWFM.
In his current role he's helping the Middle East's leading bank Emirates NBD in its Digital Transformation by leading COE's for Intelligent & Robotic Process Automation, Process Re-engineering and the Digital PMO.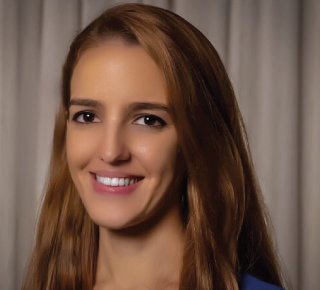 Leen Al-Atassi
Head of Innovation, Oman Arab Bank - Oman
Leen Al Atassi is the Head of Innovation at Oman Arab Bank. Leen is leading all internal innovation activities at OAB as well as external Fintech partnerships, to bring new solutions to the industry and facilitate the development of an innovation eco-system for entrepreneurship in Oman. Her mandate is to position OAB as the leading Innovative Bank in the Sultanate.

Leen joined OAB in September 2018 to lead the Bank's innovation strategy and initiatives across all business lines and to foster a solid innovation culture along with a programme that will enable OAB to deliver a consistently superior customer experience. Since joining the Bank, she has introduced the bank's first and the industry's biggest innovation platform: 'The Innovation Hub' hackathon for students, Fintech companies and the Bank's employees, with over 320 participants developing innovative prototypes over a 24-hour period. In addition to this, she has also introduced a first-of-its-kind Innovation Lab in Oman that will include a unique six-month internship programme for students that is specifically geared to accelerate innovation through collaboration.

With a career spanning over 13 years in the banking industry, and before joining OAB, Leen spent four years at National Bank of Oman, where she was Head of Corporate Communications, Change Management and CSR. Prior to this, Leen worked at HSBC Bank Oman for eight years, serving in different roles in Human Resources, Corporate Communications, Marketing and Corporate Social Responsibility, where she spearheaded the communications strategy for the Bank prior to and during the merger and integration between Oman International Bank and HSBC Bank Middle East - Oman.

Leen has a strong background in corporate communications, brand development, cultural transformation and change management and understands the need for continued innovation in technology, people and process development to drive positive change within the organization.

Leen holds a Professional Certificate in Innovation and Strategy from the Harvard Extension School, an MBA from the University of Strathclyde, and a Bachelor of Arts in Psychology with a minor in Communications from the American University of Beirut. She is also a certified SAFE Agile Practitioner.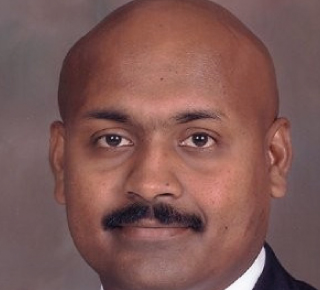 Prashant Menon
SVP - Head of Marketing & Customer Analytics, First Abu Dhabi Bank
Prashant is currently the Head of Marketing and Customer Analytics at First Abu Dhabi Bank. He has over 20 years of international experience in leading teams that use numbers and analytics to drive revenue and generate positive customer impact. At FAB, he looks at maximizing the contribution from the current customer portfolio, Advance analytics and CRM for the personal banking group.

Most of his career was spent in the USA, working for companies like HSBC, Capital One and Booz Allen. He has also been an entrepreneur in the technology space.

Prashant is an alumnus of MIT, The University of Texas at Austin, The Indian Institute of Foreign Trade, New Delhi and The National Institute of Technology, Calicut.

Prashant lives in Abu Dhabi with his family and occasionally tries his hand at Golf.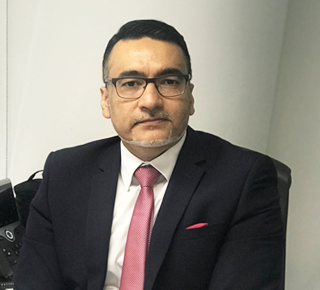 Noman Rasheed
Head of Information Technology, Dubai Islamic Bank
Noman Rasheed is a senior banker with over 22 years of experience in transforming organizations through the means of Digital and Innovation. He specializes in design and execution of result-oriented strategies and delivery of high performance organization cultures.
For over last 19 years, he has been part of banking industry in Middle East. Prior to taking up role of Chief Information and Operations Officer at Noor Bank, he was heading Technology and Operations Divisions of Barclays Bank, for MENA region."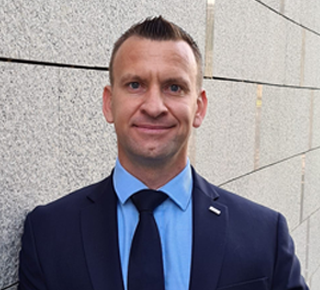 Louis Potgieter
Head of Information Technology, Sumitomo Mitsui Banking Corporation
Louis is an IT professional having worked mainly in financial institutions across multiple countries. He is an avid cat herder, with 13 years' experience leading and directing IT projects and initiatives. His focus is on building strong stakeholder relationships, with the aim of identifying opportunities, mend relationships, and to assess business needs and gaps for optimized alignment of business areas.
Louis holds a Master of Commerce degree in Informatics, a Master of Business Leadership (MBL) degree and has multiple certifications ranging from Portfolio and Project management and Information Technology service management.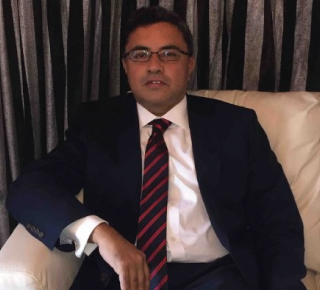 Arup Ganguli
Head of MNC Banking, RAKBANK
Seasoned banker with 23 years of corporate & investment banking experience with leading commercial and investment banks in UAE, Bahrain, Bombay and London. 16.5 years with Emirates NBD in Dubai of which the last 5 years as head of corporate banking unit responsible for P&L and balance sheet of USD 3 billion MNC, regional corporates and contracting book of ENBD. The book was built from scratch over a 5 year period. Recently joined RAK Bank as Head of MNC Banking.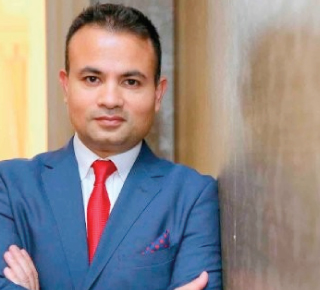 Jameel Khan
Head of Digital & Innovation, Mashreq Bank
Jameel is a seasoned banking professional with a career spanning 10 countries over the last 15 years. Transformation focused, he's helping Mashreq Bank shape its innovation agenda as Head of Strategy for the Technology organization.

As the bank has just turned 50, his key focus is to support its significant drive to Digital through engagement with emerging FinTechs, and adoption of Mobility, Advanced Analytics, Intelligent Process Automation and Blockchain technologies, as it readies itself for success in the next 50 years.

Jameel has been based in the Middle East for the last five years and closely follows developments in banking and digital technologies across the GCC and beyond.

Jameel graduated in Engineering and Management from Imperial College, London, and following a postgraduate degree in Computer Science, built his career helping banks solve complex challenges as a management consultant with Accenture & KPMG in the UK, Mainland Europe and the Middle East.