ADGM to begin hosting digital banks
Posted On July 10, 2019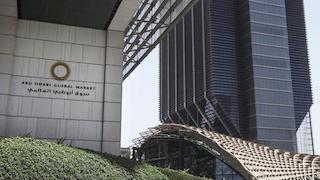 Abu Dhabi Global Market will host digital banks and begin accepting applications from local and international financial institutions, the regulator of one of the fastest growing financial hubs in the Middle East and North Africa said on Wednesday.

The Financial Services Regulatory Authority (FSRA), ADGM's regulator, will accept applications from global conventional lenders to establish digital banks or their branches in the financial free zone, ADGM said. It will also evaluate partnerships between technology companies and financial institutions seeking to apply for a digital banking licence, it added.

The FSRA will require a base capital of $10 million (Dh36.7m), robust governance structures, compliance and risk management policies, IT security measures and certain mandatory senior management appointments.

"Firms looking to deploy innovative solutions in the payment space, such as e-wallets, tokens, and stored value card, can consider other form of licences that will attract a lower regulatory and capital burden than a full digital banking licence," according to FSRA guidance.

Lenders in the Arabian Gulf, like their peers across the globe, are increasingly moving away from the conventional brick-and-mortar model of banking, investing heavily in digitalising their products and services. UAE banks are leading the charge across the Arab world in digital transformation with Mashreq bank closing half of its traditional branch network and transforming them into digital branches. It plans to invest Dh500m over the next five years to further digitalise its operations.
Both Mashreq and Emirates NBD, have already established their neo bank – the digital only banks that can accept deposits and carry out other financial services, primarily online, through digital or electronic means rather than physical interaction with customers. Many other conventional banks in the region also have plans to set up their own neo bank.
The move by Abu Dhabi's financial hub is in response to "substantive interest from the industry, and demonstrates ADGM's track record in advancing innovation and supporting growth", Richard Teng, chief executive, FSRA said. "Digital banks will further complement Abu Dhabi and the region's financial and banking sector, reinforcing its competitiveness, vibrancy and resilience."
Digital banks in ADGM will add significant value to the development of small and medium-sized enterprises and corporate and wholesale sectors, FSRA said. They will further contribute to the development of the overall financial ecosystem, promoting inclusion, and enhancing financial services and intermediation in ADGM.
"Digital banks can address the needs of many segments that are currently underserved by conventional institutions, such as the credit gap faced by SMEs," Mr Teng said. "We welcome innovative models to bring about greater financial inclusion, meet the needs of underserved segments and reduce costs for consumers."
Source: The National