REINVENTING RETAIL BANKING – INNOVATIVE PRODUCTS AND SERVICES FOR TODAY'S CONSUMER
Posted On July 11, 2019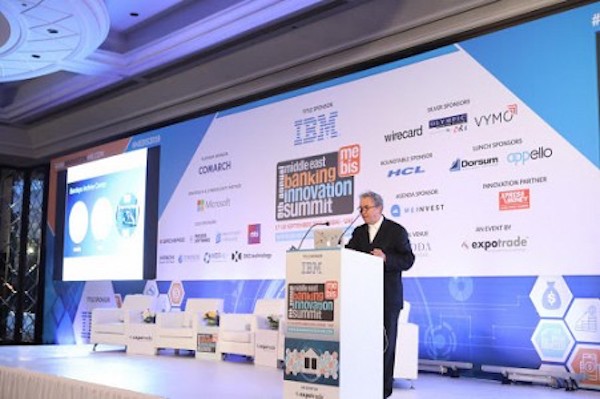 The nature of banking within the UAE has transformed significantly within the last decade. With smartphone penetration in the UAE being the highest in the world, there has been significant development in mobile banking, with most banks in the region adopting a mobile-first banking approach.

Mobile technology is clearly accelerating at an unprecedented pace offering an unparalleled convenience and accessibility to the new age consumer. Banks are now innovating to offer services that are more inclined towards digital experience. Fintech has been driving the retail banking roadmap; banks have been quick in adopting various innovative measures to ensure consumers can enjoy an omni-channel experience.

The role of a branch in banking has reduced significantly; digitizing banks with human interaction is the key, thereby allowing consumers to enjoy a fast and seamless customer experience. With technological innovation on the rise, the banking sector is reinventing itself with a number of technological changes.

With the adoption of technological solutions such as artificial intelligence, big data and IoT, blockchain, banks are digitizing its processes and enhancing their services to offer customers the on-the-go banking. The future lies in artificial intelligence driven and voice enabled mobile banking applications.

Banks in the region are following a more customer oriented approach - Emirates NBD's whatsapp chat banking, Emirates Islamic Bank's cardless cash withdraw services and Bank Sohar's One Minute Mobile Banking app are just some of the recent innovative customer-centric approaches that have gained popularity amongst the masses.

Against this backdrop, the 9th edition of the Middle East Banking Innovation Summit 2019, will feature a panel discussion on how banks are innovating different products and services to suit the needs of today's consumer. Industry experts Stewart Lockie, General Manager Retail, Al Ahli Bank (Kuwait), Kolood Algofaily, Regional Head of Retail Banking & Wealth Management, SAAB (KSA), Rengan Seshadri, Head of Cards, Loans and Assets, Citibank and Fahad Y ALTWAIJRI, Head of Retail Banking Technology, SABB Technology Services, SABB (KSA) will participate in the panel discussion emphasizing on the unique products and services that are being developed keeping the customer in mind, and the future of consumer banking in this region.

The event will take place on 3rd and 4th September 2019 at Jumeirah Emirates Towers, Dubai.
Source: Eye of Dubai