BLC Bank improves availability with Veeam
Posted On June 3, 2019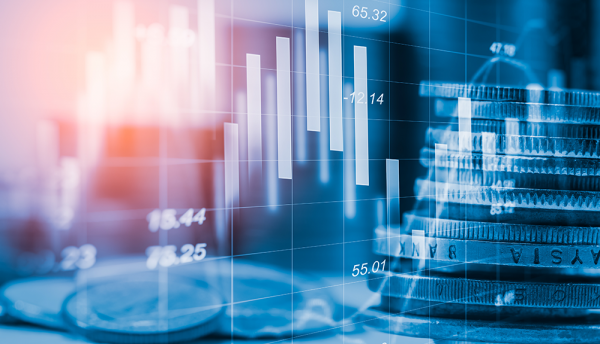 When BLC Bank decided to virtualise 85% of its environment, poor performance of its existing backup system presented risk and compliance concerns. To ensure integrity of vital customer and operations data, and the availability of critical banking services, the company needed to drastically reduce the time required for backup and recovery of applications and data.

Exceptional customer service has always been a defining characteristic of the banking industry and in recent years, technology advances have made it possible for banks to redefine customer experience using digital channels.

Every new service − from telephone and Internet banking to mobile applications−has been eagerly received and rapidly adopted by customers who view these as essential.

Such technology-readiness has allowed BLC Bank to innovate and differentiate itself from the competition, but Georges Deaibess, Head of Infrastructure Management and Database Administration, at BLC Bank remains mindful that this advantage can only be maintained when services meet extremely high availability expectations.

"Having become accustomed to the convenience of ATMs, and services such as Internet and mobile banking, customers now expect to access their financial data and transact anywhere and at any time. We simply cannot afford any downtime in the underlying data and applications that power these services," he said.

For a bank, any failure to achieve total availability can result in a direct loss in the revenue, reputation, and the consequential loss of customers: "If a single service is not available, it's equivalent to our bank being closed during working hours which is unacceptable," explained Deaibess. "And it isn't just our customers who are impacted − employees across all departments including finance, support, sales and management are heavily reliant on IT and will not be able to perform their functions if the applications and data they utilise daily become unavailable."

Knowing this, Deaibess lacked confidence that his bank's existing backup solution could meet expectations as his team began to move forward with virtualisation.

"Backup windows already exceeded permissible limits and were rapidly climbing. We couldn't test and verify the quality of the backups in a timely manner either. When it's the financial data of customers at stake, you simply cannot bear such a risk," he said.

"Recovery too was complicated and often took more than a day to complete, meaning services could become unavailable for extended periods. In an industry where every second of downtime rapidly erodes customer trust and loyalty, addressing this was a pressing concern for my department," Deaibess said.

The solution

BLC Bank first conducted a proof of concept (PoC) of Veeam Availability Suite and managed the installation in under half a day. Full access to the solution's powerful features quickly convinced Deaibess and his team that Veeam was the right choice and they then completed the actual implementation in just a day − which he stated was an 'unmatched' ease of deployment.

With 85% of its environment now virtualised, most of the bank's applications now rely on Veeam. This includes its core banking and mobile banking applications, and services such as Microsoft SQL Server, Exchange and Active Directory that are essential to internal stakeholders: "Veeam gives us confidence that these mission-critical services for both customers and employees are always available," said Deaibess. Backing up the 27TB of data generated by these services now requires under 10 hours, representing a 60% reduction compared to the old solution.

Complete VM recovery − which previously took up to a day − is now possible in fewer than 15 minutes. Offering an example of how this dramatic improvement 'saved the day' for his organisation, Deaibess said: "A few months ago, due to a Windows update, a VM running a financial reporting application crashed. This is a service that enables our accounting and operations department to prepare the daily reports mandated by the Central Bank which must be submitted by a fixed time each day.

"Were it not for Veeam's solution, which permitted us to recover the service in a matter of mere minutes, we would have missed this deadline and faced hefty financial penalties."

Veeam's file level recovery is another powerful feature that directly enhances customer experience by enabling rapid resolution of a frequent issue.

"Emails are often unintentionally deleted which pertain to customer requests or concerns, hence rapid recovery becomes imperative," said Deaibess.

Veeam delivers the ability to rapidly search through terabytes of data and recover individual files without loading the entire backup. "Our customer support team in particular has found this especially helpful as we can quickly provide them with the entire communications history of a customer," he added.

As the Active Directory is backed up by Veeam, the bank has been able to leverage application item recovery for security and compliance purposes as well. Deaibess said: "If an employee or partner claims their security privileges have been changed, I can easily browse the backups and verify their claims."

Deaibess went on to state that Veeam ONE delivers 'crystal clear' monitoring and reporting, and that the self-explanatory reports it generates can be easily interpreted by external partners during compliance audits. Granular visibility across his entire virtual environment lets Deaibess know the exact utilisation of all servers and storage.

"We can track trends and pre-empt the need to add resources so there's never a drop in the quality of service we deliver to customers," he said. "Such fact-based forecasting is vital to IT budget planning and is greatly appreciated by management."

"In addition to streamlining processes, enhancing security, aiding compliance and being an enabling component of the hyper-availability of critical services, Veeam has reduced my team's efforts in achieving these objectives by 30%. We're already considering expanding Veeam to our physical environment, so all our banking services and data can be assured by the confidence that Veeam delivers."
The results:
Aids hyper-availability of mission-critical banking data and services through Intelligent Data Management
Veeam's solution plays a major role in ensuring customers always have access to vital services including account data, ATMs and mobile banking. The bank's internal functions such as sales and customer support are also empowered by the rapid availability of data, enabling them to better serve customers.
Ensures regulatory compliance and reduces IT team's workload by 30%
By eliminating the need for manual backup verification and simplifying solution management, Veeam has reduced the time the IT team spends on these tasks by over 30%. "For compliance, we must verify all our backups and now thanks to Veeam, this process has been entirely automated," said Deaibess. "Assurance of the integrity and availability of data – on which nearly every operation in our bank is reliant – gives every stakeholder immense peace of mind."
Enables fact-based forecasting, ensuring services always match customer quality of service (QoS) expectations
Using Veeam ONE, BLC Bank can track trends and pre-empt the need for additional compute resources. "It gives us a clear picture of how our environment is being utilised. Using this insight, we make informed decisions regarding infrastructure investments which ensures the service we deliver to our customers remains consistently high quality," said Deaibess.
Source: INTELLIGENT CIO