Revealed: how the UAE is going contactless
Posted On February 15, 2019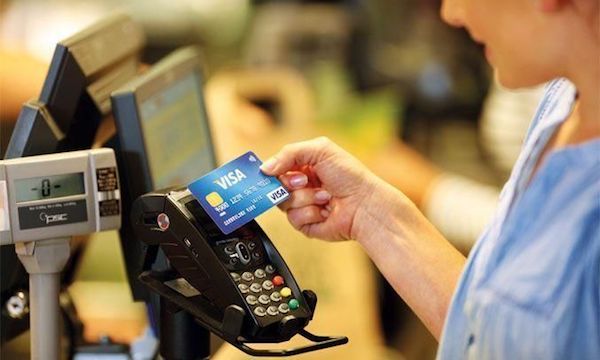 Contactless payments made up a quarter of all UAE transactions during 2018, driven primarily by the increased penetration of contactless cards and usage of digital wallets, a senior banking executive has revealed.

Pankaj Kundra, SVP, head of payments at Dubai-based Mashreq Bank, said contactless payments will gain more traction this year.

He added that he is "very optimistic" about sustained growth in payments volume in the UAE, with continued e-commerce growth, cash-to-card conversion in segments like B2B payments, education, government, real estate and sustained increase in international spends driving the growth.

The growth of e-commerce marketplaces, such as Souq and Noon, is encouraging increased confidence in buying online, which in turn is driving this growth, Kundra noted.

He added that the UAE continues to maintain its position as one of the most popular tourist destinations in the world, with a quarter of card spending in the UAE made by international travelers.

In 2018, visitors from Saudi Arabia accounted for 20 percent of overall international spending followed by China, the US, the UK, Kuwait, Russia and India.

"While some sceptics may look at 2018 as a slow year in terms of UAE retail card spending, actual data collated by Mashreq bank's merchant acquiring business shows otherwise," he said.

The Mashreq data showed that consumer card spends experienced a 6 percent growth in 2018 compared to 2017. The biggest winner was e-commerce, which saw spending increase by 48 percent.

In terms of sector wise performance, growth was driven by food and beverage, which increased by 20 percent, followed by a 16 percent growth in supermarket spends. Hospitality continued growing with a modest increase of 2 percent.

Kundra said the push towards digitization of payments has led to strong growth in real estate and government services, which grew by 34 percent and 12 percent respectively. The retail segment comprising clothing, shoes and bags showed a growth of 3 percent, while specialty perfumers revealed a decline of 6 percent.

Healthcare spending of hospitals, clinics and pharmacies was relatively flat, with a growth of just 1 percent over the last 12 months. Sectors that remained unchanged included jewelry and insurance services, the data added.

Sectors facing negative growth included electronics and automobiles, which fell by 15 percent and 9 percent, respectively.

These sectors typically have a very high price per transaction, which indicates that customers have shied away from large ticket purchases, Kundra said.
Source: Arabian Business