Why customer experience is key for banks in the UAE
Posted On April 21, 2019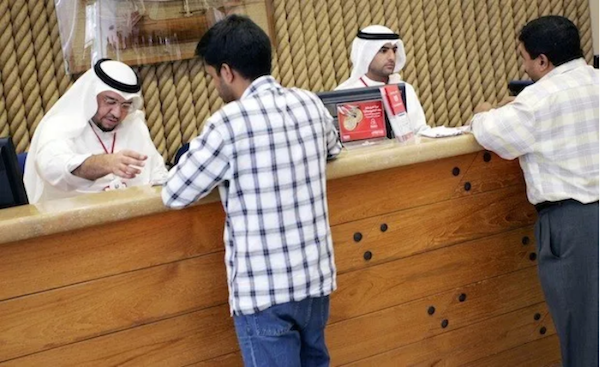 Exceptional customer experience is a highly demanded, but rarely supplied feature in the UAE market, not just in banking, but across many other industries as well. So, we believe any bank that gets it right will differentiate itself from its competitors and enjoy "first mover" advantages.
If a bank's strategy is, for instance, based on competitive pricing or new product development its competitors can easily replicate these. Therefore, strategies based on pricing or new products are unlikely to be unique differentiators in the banking sector.
On the other hand, a strategic initiative to provide customers with the best in class experience requires a comprehensive cultural transformation and a complete mindset shift across all areas of an organisation.
It also requires commitment from the top, as well as the ability to look at every matter from a customer's perspective, and always strive to do whatever is the best for the customer.
It is easier said than done and not many organisations are able to achieve the mindset shift.
The main challenge is to cope with the fast-pace advances in technology. The entire banking industry is facing this challenge globally. In general, technology is developing faster than the regulatory framework in many jurisdictions, which inevitably leads to a time lag for banks to implement the most advanced technologies. The capital investment required to build state-of-the-art technologies is also significant. Even when the capital is committed, development and implementation take time.
On the other hand, new technologies lead to higher customer expectations. Customers want to use the latest technologies and they want it now.
On top of these, there are new players emerging, such as FinTech start-ups, which are starting to challenge conventional banks' dominant position in the financial services industry globally. To tackle these challenges, banks need a strong leadership vision, focus, prioritisation, sound strategy and robust execution capabilities.
We believe one of the reasons why many organisations may have struggled to deliver an excellent customer experience in the UAE in the past was perhaps due to a lack of sustainable, long-term customer relationships, resulting from the assumption that a large chunk of customers are transient, who would return to their home countries after living here for a couple of years.
With the new UAE legislation aimed at boosting long-term investors and residents, we believe the market is changing making it more feasible to establish long-lasting customer relationships and loyalty.
So, what can banks do to mitigate these issues and reinvigorate their service offering?
In the GCC, airlines and hotels have generally been ahead of the game compared to other sectors. Companies that can use technology, data and analytics smartly are able to exceed their customers' expectations anywhere in the world.
It is about consistently exceeding the expectations of our customers, at every touch point. Providing them with speedy, high quality and user-friendly products and services. Understanding their needs and making every effort to fulfil them. Building long-term relationships based on trust and values. Making sure every single colleague in the organisation, from a relationship manager in the front line to a back-office specialist, strives to always be at their best to deliver on our customers' expectations. Putting our customers at the centre of everything we do is crucial to success in this competitive market.
In the future, customers will become even more selective and demanding. They will want to receive goods and services 24 hours a day, 7 days a week, wherever they are, no matter what the product or service is.
They will expect service providers to cater to their specific needs; so, understanding the needs, habits, preferences and expectations of customers will become differentiating factors for companies. People will not mind paying a bit more for higher quality, and transparency which means that trust will be even more important in driving brand loyalty. The variety of choices for customers and competition will only grow as electronic sales advance.
Finally, word of mouth and genuine customer feedback will become more important than advertising to drive customer demand and growth. Companies, which understand these changes and transform themselves to adapt, will become successful and prosper, while those which fail, will struggle in the current economic landscape.
Source: Gulf Business