Rise of the Machines
Posted On December 17, 2017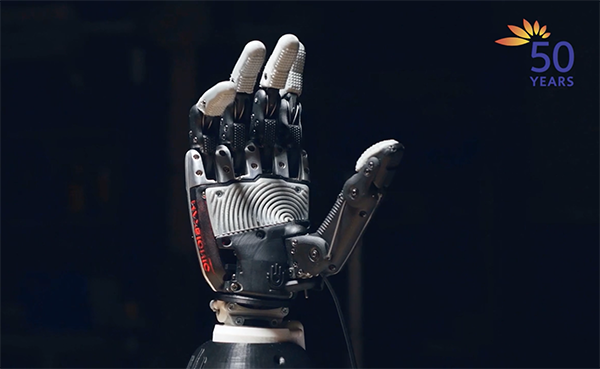 The robot revolution in banking has begun. The use of robotics and artificial intelligence (AI) is leading to significant improvements in customer service and productivity, say experts.

Harnessing robots and AI results in savings in both costs and time, as well as minimal or negligible error rates, and better compliance for the regulatory industry. Its use is becoming more sophisticated worldwide as the technology's benefits to the sector become more apparent. And the UAE is no exception and is leading its adoption in the region.
Advanced level
Although many financial institutions talk of AI and robotics, Mashreq is already at an advanced level of use and implementation, says Sandeep Chouhan, Group Head of Operations & Technology at the UAE bank, a leader in innovation in the region.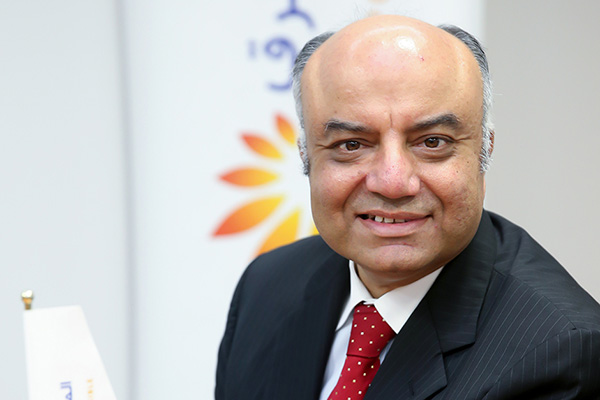 Mashreq began using robots and AI technology more than a year ago and has made some significant strides since, including impressive cost savings of up to 60 per cent in some areas, says Chouhan.

"We have been able to develop a fairly robust capability. We have set up a centre of excellence and in the past 12 months we have been able to deliver a meaningful impact, both to the customer experience as well as in helping drive efficiencies," he says.
Digital workers
Mashreq began its AI drive by using robots to pick up and direct simple service helpdesk requests to the right people, which related to password resets and account creation. After that, it introduced chatbots capable of answering basic queries, before moving on to the "heavy lifting" of assisting with back office transactions.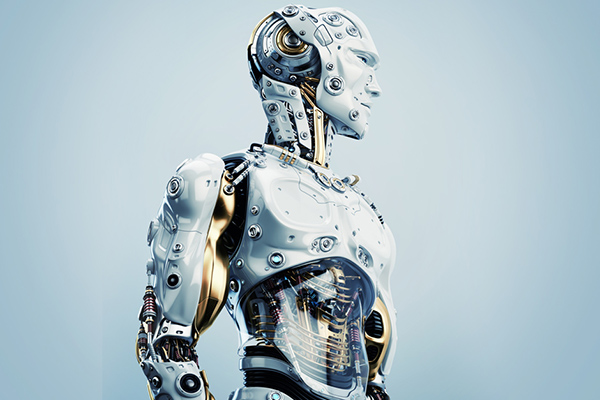 Harnessing robots and AI results in savings in both costs and time
Over the past 12 months, the bank has introduced almost 20 robots or digital workers as it calls them, which handle about 35 different business processes, resulting in better flexibility and increased productivity.

"We can take a funds transfer request that a customer has submitted online on a mobile phone and a robot can now read that information, which was earlier being read by an individual, and log in to the funds transfer system and record that information there, and pass it on to a human for final verification," says Chouhan.
Government ecosystem

As robots and AI systems drive the automation of core banking processes, consumers can expect to see a transformation in the way they do their banking. About nine financial companies out of 10 are working with AI technologies, according to a survey this year by Deloitte and the industry group EFMA.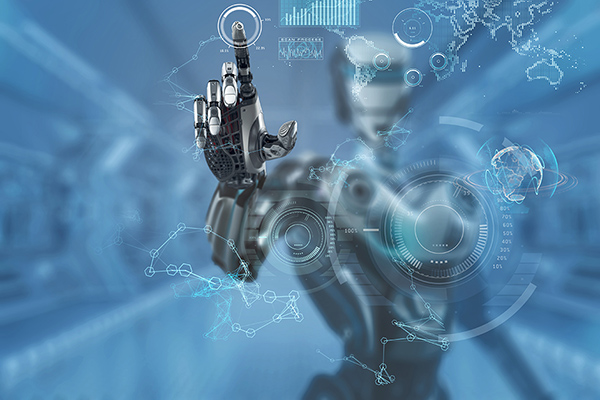 The UAE government is implementing the use of robotics and AI
Many banks in the region are implementing the use of robotics and AI, and the agenda is being advanced by support from the top. In October, in a world first, the UAE appointed a Minister of Artificial Intelligence in a sign of the technology's increasing importance.

"This shows that the push is there right from the top if you want to make a mark for yourself and that is reflected in the strategy that banks are adopting as well," says Sanjay Deshpande, Executive Vice-President and Head of BFS business at Virtusa.

"A lot of people are not aware of the fantastic work happening in this region. There is a perception people have about the Middle East but I think they are at the cusp of making a quantum leap when it comes to innovation."

Mashreq is taking on the agenda in an "accelerated fashion", adds Deshpande, whose company is assisting the UAE bank in the digital transformation program powered by automation and AI.
Customer experience

The use of new technologies has resulted in a more consistent and reliable customer service at Mashreq, as the error rate is negligible. "At the heart of robotics and artificial intelligence capabilities that are coming, the core impact is revolutionising the customer experience," says Chouhan.

Today, artificial intelligence includes machine learning, which is the ability for robots to learn by ingesting data, and natural language processing, the ability to read or produce text. Machine learning allows banks to instantly draw valuable insight from their data, reduce risks, automate processes and improve customer engagement.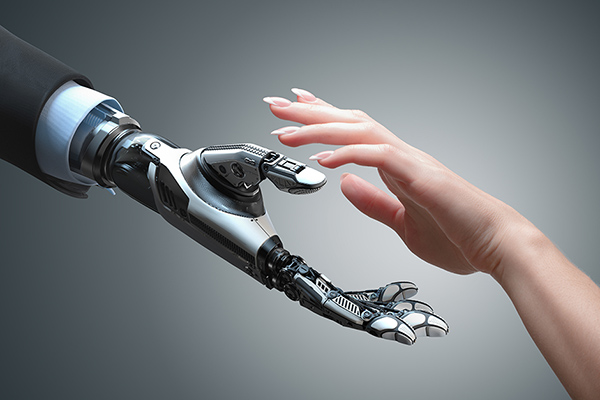 Robots increase productivity among employees
"Customers look for speed. So the speed at which you are able to capture the customers information and be able to pass that on for processing would almost allow you to deliver an instantaneous experience," says Chouhan.

"The adoption of robotics has given us the flexibility on managing the work load. If we run a new campaign and we get a flood of applications to open a new credit card product we have launched, we can now get these robots and push all this robotic power, towards account opening and card opening, versus certain other activities," says Chouhan.
Future of work

So will robots work alongside or replace humans? Many fear that the implementation of robots and AI technologies will result in job losses, but experts say this is a misconception.

In fact, according to an article in Harvard Business Review in 2015, they seem to increase productivity among employees, as has been the case with Mashreq.

The acceptance among employees to the new technology has been high, says Chouhan. Free from monotonous manual tasks, which are now done by robots, they have more time to concentrate on analysis more to develop deeper insights in supporting customer needs and providing specialised advisory roles.

Deshpande agrees. "It's not robots versus humans. It is robots and humans working together to deliver certain benefits. Because we are seeing definitely that the maturity curve is here, where people are a lot more focused on cost reduction, and time reduction," he says.
Source: Gulf News