Enjoy Convenience of Banking with Caution
Posted On December 9, 2017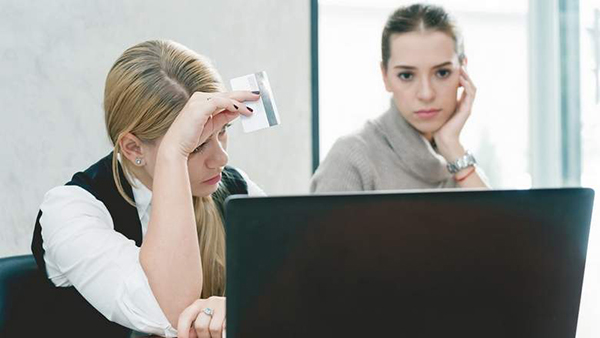 In this digital age, the convenience of banking has reached exceptional sophistication, where we can accomplish a vast range of transactions without actually leaving our desks. Unfortunately, this convenience, spurred by the latest technology, can sometimes come with certain risks, such as credit card fraud, cyber-attacks, data breaches, including ransomware.

Businesses, financial institutions as well as banks, are not entirely impregnable. The ACFE's 2016 Report to the Nations on Occupational Fraud and Abuse reports that organisations worldwide lose up to five per cent of their annual revenues due to fraud.

Despite this, a lot of astute investment is being made by large banks and key industry players within the region to tackle these issues. Given the urgency of the problem, the UAE Banks Federation recently threw its weight behind the International Fraud Awareness Week, held from November 12-18, and reiterated the need to proactively fight against fraud.

The UAE Central Bank has also recently announced it is planning to set up a dedicated department to mitigate cyber-attack risks. Additionally, earlier this year, it was reported that the Telecommunications Regulations Authority of UAE foiled an enormous 561 cyber-attacks in the first half of the year alone.

System response

In a landscape where hackers are getting more sophisticated, the importance of educating companies, bank staff and customers about the constantly changing landscape of fraud is a battle that needs to be fought everyday.

From the perspective of the banking industry, prevention of fraud is a core strategy and financial institutions are now well-equipped to deal with both internal and external frauds. Tackling 'internal fraud' is an important part of any organisation. Values have to be created wherein employees follow a highly ethical culture that helps drive the business in the right way, with the customer's best interests in mind.

Building awareness

However, every effort by a bank will fall short if customers themselves are not alert. One of the most important activities banks engage in today is to build awareness among staff and customers that prevention should be the key, rather than redressal. As fraud becomes more sophisticated combating it needs to be a collaborative effort between banks, payment processors, vendors and customers.

Be a cautious customer

There are number of ways individuals can be cheated. It is possible that dishonest staff at retail outlets may fraudulently capture card details or that non-secure sites while online shopping can result in your data being compromised. It is, therefore, always wise to be cautious, as credit card, ATM or Internet fraud can be prevented if you take certain provisions.

Play safe cards: Treat your card as cash and never leave it unattended; also, avoid carrying extra credit/debit cards you won't need, especially during travel. Check credit card statements regularly and contact the bank immediately in case of discrepancies.

PIN it: It is surprisingly common for people to write out their PIN on a piece of paper and keep it in the wallet. Avoid formatting predictable passwords and never disclose your PIN to anyone, whether to a family member or to bank employees. Never accept help from strangers at an ATM.

Phishing for trouble: Before typing out any kind of financial or card-related information to an unknown Internet site or an email seeking such information, think carefully. No bank will ask for personal financial information like your account number, Internet banking username or password.

Swift action: If you suspect your Internet Banking password has been compromised, change it immediately and report to the bank. Disable 'Auto Complete' or 'Remember Password options' in the Internet Browser while accessing Internet Banking systems.

Mobile safety: It is essential to take greater precautions while using mobile banking. Avoid using public or unsecured Wi-Fi and change passwords to mitigate risks. Remember, banks spend millions of dollars to keep customer accounts safe, but it is also the user's responsibility to handle financial transactions carefully. Convenience and caution must go together.
Source: Khaleej Times