Biometric Payment Cards to Boost Banking Security
Posted On November 9, 2017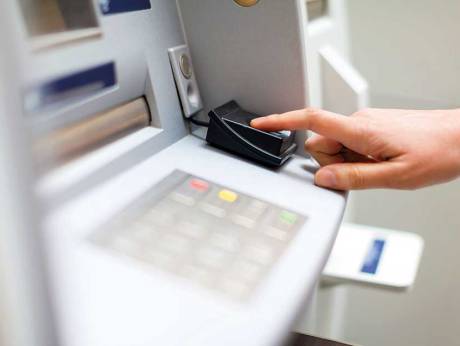 Biometric technologies are steadily growing their presence in more banking applications, with embedded fingerprint sensor payment cards being the latest addition finally ready to go public.
The four major biometric modality technologies are fingerprint, eye, vein, and face recognition.
With most smartphones having fingerprint readers and with Apple and Samsung entering the facial and iris recognition features on its flagship devices, it caught other vendors and suppliers by surprise, causing them to revisit their strategies for future sensor shipments in smartphones and tablet devices.
Apple offers 3D facial recognition on its iPhone X while Samsung offers 2D facial recognition on its flagship phone.
Dimitrios Pavlakis, industry analyst at ABI Research, said that biometric technologies continue to dig deeper into key Internet of Things (IoT) verticals which will, in turn, affect digital security, encryption and communication protocols alike.

"We are currently traversing the period when enterprises along with promising up-and-coming sectors like smart home and automotive are evaluating how biometrics can adapt into the constantly evolving security framework — this is not an easy task," he said.
Fingerprint embedded payment cards will enjoy an impressive growth over the next years reaching 160 million shipments by 2022 with a five-year compound annual growth rate standing at approximately 400 per cent.
ABI Research forecasts that fingerprint sensors in smartphones will surge to a 95 per cent penetration rate of smartphone shipments by 2022.
While the Middle East, Africa and North America will be among the first regions geographically in which higher shipments are expected during 2018, forecasts indicate that Europe and Asia Pacific will have a larger penetration rate over the coming years.
Some of the banks in the UAE have turned to voice biometrics to authenticate its customers' identity.
Voice biometrics securely identifies each individual through their unique voiceprint. From the registered mobile number, the voice biometrics technology compares the customer's spoken passphrase to a registered voiceprint. It permits the customer to proceed with the transaction only if matched. The advantage of voiceprint is that it can be used on a mobile app, online and one-on-one.
Mastercard is at the helm, leading this biometric wave in payment cards. Other key vendors include FPC, Gemalto, IDEMIA, Next Biometrics and Zwipe.
The banking industry is aiming for more biometric applications and has been greatly driven by the positive response and increased adoption of fingerprint technologies in the consumer segment. Fingerprint recognition sensors in consumer devices are expected to increase with a modest but steady growth, reaching 1.7 billion organic shipments by 2022.
"The mission of 'de-siloing' data and tackling the issue of a digital IoT transformation is already a challenge and the advent of biometrics in more IoT verticals will only exacerbate the problem," Pavlakis said.
Moving forward, he said the data depict a higher rate of biometric security, user, and device ID applications in the enterprise and banking industries as well as an increased adoption of EMR (Electronic Medical Records) in the health-care segment.
According to analysis firm Markets and Markets, facial recognition represents a fast-growing segment of the burgeoning AI business and it is expected to grow from $3.35 billion (Dh12 billion) in 2016 to $6.84 billion in 2021.
While enterprise markets aggressively adopt vein recognition technologies in physical access control applications, Pavlakis, said that eye recognition technologies will soon be one of the most secure modalities for consumer electronics authentication and secure mobile payments.
With each passing market quarter, he said that OEMs (original equipment manufacturers) in the Asia-Pacific region are aggressively driving new implementations. This will fuel an exponential growth in mobile banking and payment apps as banks and financial organisations prove to be less timid when embracing new biometric implementations.
ABI Research finds that OEMs and service providers are now actively targeting the emerging IoT, smart home, and automotive segments as future growth areas for biometrics.
Source: Gulf News