Smarter Way to Fuel Up
Posted On December 6, 2017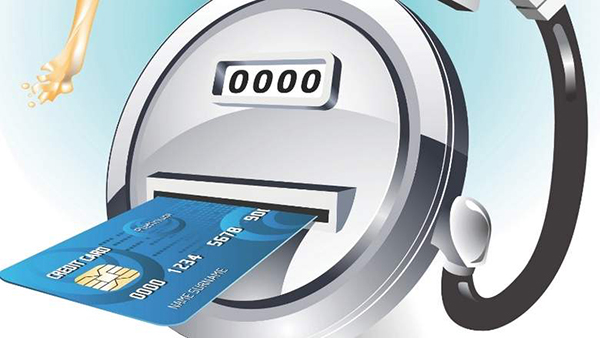 The growing use of smart devices is driving the adoption of cashless payments in petrol pumps. The options today include paying with debit/credit cards, digital wallets, as well as Radio Frequency Identification (RFID) tags that deduct the amount from a registered account. These smart payment solutions are enabling people to manage their accounts from anywhere and anytime using smartphones or tablets. Enabling such payments demonstrates the UAE's commitment to the Smart City initiative, and drives innovation and enhances customer experience.

Petrol stations across the country are witnessing increasing demand and high congestion levels. To combat the situation, Abu Dhabi National Oil Company (ADNOC) recently introduced ADNOC SMART, an innovative self-service fuelling experience where customers can drive in and out without any hassle. Fully integrated with state-of-the-art technologies, these stations endeavour to be eco-friendly.

Motorists opting for SMART experience easier and safer fuelling within the ADNOC network. The initiative aims to reduce waiting time and ensures an overall enhanced level of service. Furthermore, it offers seamless secure payment processes and the freedom for customers to choose according to their convenience.

To be a part of the programme, customers can register online or visit dedicated SMART card centres. Once registered, they will be able to manage their transaction online, via the innovative ADNOC Wallet. This digital wallet offers faster services and can efficiently manage financial transactions through an array of payment methods available online. The service seeks to reduce queues and waiting time at the petrol stations. A digital wallet is based on encryption software that substitutes your cards and cash during monetary transactions. Customers benefit from the protection and convenience, and it reduces transaction time.

Customers opting for ADNOC Wallet can make payments through a SMART tag (a RFID based authorisation method), their Emirates ID or through the ADNOC Plus card, which can also be used for non-fuelling services. The wallet is topped-up online, through a secure payment gateway. When activated, customers have to top up the account with a minimum balance of Dh200.

RFID is a breakthrough wireless method that is used to automatically track people, cars or other assets and people, using radio signals to transmit and capture data in a short amount of time, and in a localised area. It offers a standardised way for customers to establish a wireless link to their account of choice for automated payment. This method is popular as it is fast, easy and extremely accurate.

In order to offer more convenience to motorists, ADNOC Distribution has also launched ADNOC Xpress, a petrol station that offers simple and convenient fuelling-only experience. Over the years, Abu Dhabi has witnessed a rapid expansion, and in a statement, ADNOC highlights that these new stations were developed in order to reduce traffic and offer flexibility to motorists. Currently, there are 10 ADNOC Xpress stations across the capital.

ADNOC's petrol pumps have been designed as a tribute to the heritage of the UAE and take inspiration from Arabian architecture. The service stations also offer a wide number of products and services ranging from petroleum products to the Oasis convenience store, automatic car washing, and oil change services. The stations have been equipped with a range of facilities for people on the go such as food courts, mosques and cash machines.

ADNOC owns and operates a network of 360 fuel service stations, including car washes and other car inspection services, as well as 235 convenience stores, across the UAE. Plus, motorists can keep up-to-date with all the latest news and offers through ADNOC Distribution's easy-to-use mobile app that sends information directly to your phone.
Source: Khaleej Times